Lower Back Workshop
September 29, 2019 @ 12:00 pm

-

2:00 pm

$35
Event Navigation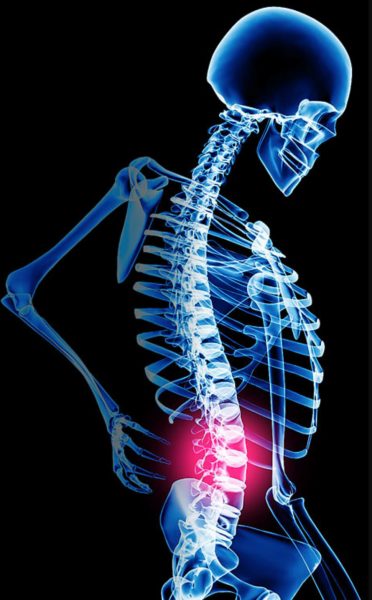 Lower back pain seems to be one of the consistent curses of modern life. All the sitting we do hunched over computers, terrible posture and our overly strenuous workouts. All these things conspire to make our lower backs feel tense, tight, and downright painful.
Join Dr. Liza Cherubini for a workshop that will focus in on how yoga can be used as a healing tool. Learn how use yoga to safely practice & heal common lower back injuries as well as help relieve pain. We will have a discussion on alignment, force dynamics, curvatures of the spine, yoga postures to support healing of that particular region, some philosophy with connecting to our bodies to access healing, and finally a restorative 15 minute savasana at the end to seal the deal.
EvenFlow Yoga
25 Broad Street, 2nd Floor
(Entrance on Mechanic Street)
Red Bank, NJ 07701

(p): 908.461.2666
(e): info@evenflowyoga.com
Achieve balance and weave yoga into your daily life.
"What I love about EvenFlow Yoga is that they truly link up body, mind and spirit. I love the dharma talks before we start our practice. It is not just a trendy workout here- it is the real deal. All the teachers are caring and attentive. I've referred many friends and clients to EvenFlow Yoga."
"What you'll get from a class at EvenFlow: a challenge, but you will leave completely uplifted, a little something to ponder spiritually, a nice dose of useful anatomy, guidance from supremely talented instructors and most times a little giggle. I am a beginner and I have never felt like a beginner."
"Great space and great atmosphere. The energy and love was awesome and the community was great. Christian is a great teacher and delivers a true authentic message with a great command, attitude and inter weaves some much needed humor into the flow so we can find it in ourselves."
"Every time I take a yoga class at Even Flow I have such a positive attitude for the whole day. All the teachers are very helpful and have so much passion. Highly recommend! Best yoga around!"
"My yoga studio of choice away from home. I love all the instructors and the space in Red Bank is special. I highly recommend the studio!"