200 HOUR YOGA ALLIANCE REGISTERED TEACHER TRAINING
Fall Session Begins
September 2023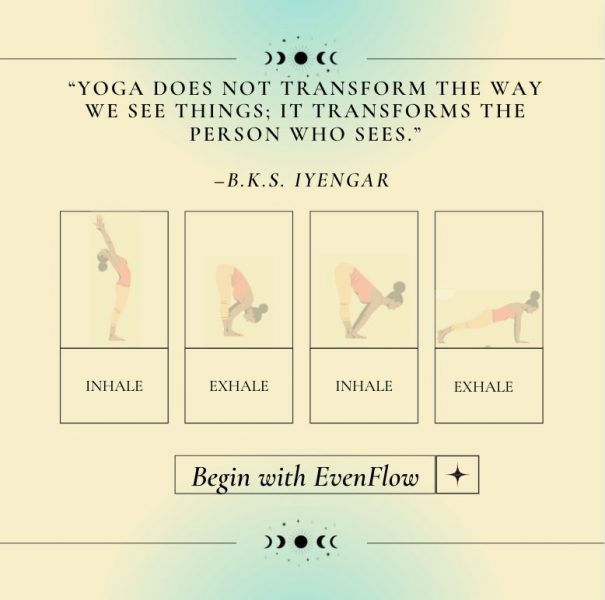 Namaste friends! Each time I've facilitated a Teacher Training, I'm challenged to sharpen my skills and enrich my own practice, and for that gift from my students, I'm deeply grateful.  The centerpiece of EFY is working from center in all endeavors. The way we as yogis conduct ourselves on and off the mats present a powerful role modeling of what yoga really is; a way of life.
I've combined  20 years of sobriety and yoga to craft a training that investigates the time proven principles of our practice and the practice of life.  As budding teachers you will learn the critical importance of correct sequencing borne from anatomical integrity and core awareness. Keen attention will be placed on anatomy and the associated queues you will offer your students so they can seamlessly and safely explore the boundaries of their yoga. You will develop a beautiful and soulful connection to your inner divine shape through meditation and breathwork. The sacred space will be held together through our exchange of honesty, willingness and open mindedness.
Every training I've ever taken has always blown away my expectations.  I realized it was not the material but the enthusiasm I had to absorb everything, and stumble. And try again. I hope to offer that and much more.
For over 10 years, EvenFlow Yoga has trained over 125 inspired yogis to dive deeper into this auspicious practice.  Yoga is critical to maintaining our sense of wellness, awareness and compassion within as well as to those around us.
Beginning Wednesday, September 20th EFY's Fall 2023 Hybrid Teacher Training commences!
This comprehensive training will meet the standards of and be recognized by the Yoga Alliance. This training has a limited capacity for optimal learning so we require a $500 deposit  to hold your spot. The total cost of the training is $3,500 less the $500 deposit.
Please email or call us at 908.461.2666 or info@evenflowyoga.com to register or needed guidance.
***The fall session is a hybrid schedule combining in person and online sessions
Fridays 6-8pm ||  Saturdays 11am-4:30pm || Sunday 11am-4:30pm
September:  22nd, 23rd, 24th
September: 29th, 30th, October 1st
October: 27th, 28th, 29th
November: 3rd ,4th ,5th
November: 17th ,18th ,19th
December: 1st ,2nd ,3rd
Wednesdays 6pm-9pm:
September: 20th and 27th
October: 11th and 18th
November: 1st, 15th and 29th
EvenFlow Yoga
560 River Rd.
Unit L
Fair Haven, NJ 07704

(p): 908.461.2666
(e): info@evenflowyoga.com
Achieve balance and weave yoga into your daily life.
"What I love about EvenFlow Yoga is that they truly link up body, mind and spirit. I love the dharma talks before we start our practice. It is not just a trendy workout here- it is the real deal. All the teachers are caring and attentive. I've referred many friends and clients to EvenFlow Yoga."
"What you'll get from a class at EvenFlow: a challenge, but you will leave completely uplifted, a little something to ponder spiritually, a nice dose of useful anatomy, guidance from supremely talented instructors and most times a little giggle. I am a beginner and I have never felt like a beginner."
"Great space and great atmosphere. The energy and love was awesome and the community was great. Christian is a great teacher and delivers a true authentic message with a great command, attitude and inter weaves some much needed humor into the flow so we can find it in ourselves."
"Every time I take a yoga class at Even Flow I have such a positive attitude for the whole day. All the teachers are very helpful and have so much passion. Highly recommend! Best yoga around!"
"My yoga studio of choice away from home. I love all the instructors and the space in Red Bank is special. I highly recommend the studio!"