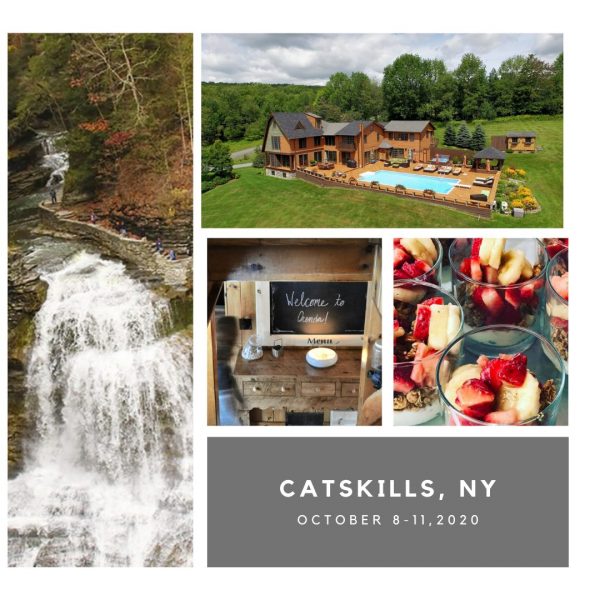 EVENFLOW UNPLUGGED: CATSKILLS, NY
EFY Annual Hiking & Yoga Retreat
The mountains keep calling! A key component to our yoga practice is grounding our feet in the earth to set the tone for the practice in our lives. Better yet, doing that with the EvenFlow community is even more powerful.
Join us for our annual Hiking & Yoga Retreat to the Catskill Mountains! On this retreat, we will practice asana, reunite with Mother Earth and tie it all in with fun, food and friends!
What's Included:
– Accommodations for 3 nights, 4 days at the beautiful Orenda Retreat Center
– Healthy & delicious meals prepared by private Chef, Erica Laurion (featured in the NY Times!)
– Guided hikes with Christian (advanced/moderate hikes, and beginner hikes)
– Morning dynamic Vinyasa Flows
– Evening nurturing Restorative Yoga
– Optional satsang sharing, journaling, and personal project work
– Bonfire with guitar playing, chanting, and s'mores!
Room Options & Investment
-Chief Yogini Suite/Queen Bed/ Private Bath /2nd Floor/ Single or Double Occupancy – $1,800.00
-Mia's Room/ Queen Bed/ Shared Bath/2nd Floor/ Single or Double Occupancy – $1,800.00
-Ribsam's Room/Queen Bed/Private Deck/ Shared Bath/2nd Floor/ Single or Double Occupancy – $1,650.00
-Adam's Library- Pull-out Couch/ Shared Beth/Private Doors/Single Occupancy – $800.00
-Adison's Room- Queen Bed/Shared Bath/2nd Floor/ Single or Double Occupancy – $1,650.00
-Nunzia' Room-  Two Twin Beds/Shared Bath/1st Floor/ Single or Double Occupancy – $1,600.00
-Ida's Room- Queen Bed/Shared Bath/ 1st Floor/ Single or Double Occupancy – $1,600.00
-Tanner's Room- Two Twin Beds/Shared Bath/ 1st Floor/ Single or Double Occupancy – $1,600.00
-Caponi Bunk Rooms- Seven Twin Beds/Shard Room/Shared Bath/2nd Floor- $800 per bed
Email us now to reserve your space:
evenflowyogamarketing@gmail.com