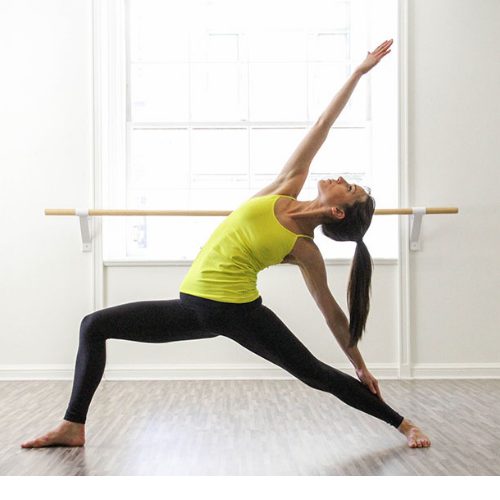 Katherine's yoga journey started in 2006 when she stumbled into a studio, originally attracted to the idea of body bending and head standing. Through the mentorship of a few wonderful teachers and a commitment to her daily practice, she soon discovered that the benefits of yoga extended far beyond the physical body. Since completing her first 200hr training with Yoga Tree San Francisco, she has acquired over 800 additional hours in Vinyasa, Baptiste, Bikram, Hatha and Yin Yoga as well as training's in Pilates and various Barre methods.
Katherine made the move back to her home state of New Jersey in 2018 after over a decade in San Francisco and is thrilled to have the opportunity to share yoga with her community.
Merging a west coast vibe with her NJ roots, Her teaching style integrates strong alignment principles with invigorating and fluid movement to give students a safe foundation from which to progress. Influenced by some of her dearest yoga guides, Rusty Wells, Janet Stone, Jason Crandell, and of course, Amma (the hugging saint), Katherine will offer modifications for those in need of a more restorative practice as well as those looking for extra fire on the mat.
Categorized in: Uncategorized