Dharma Wheel Workshop
January 26, 2019 @ 12:00 pm

-

3:00 pm

$65
Event Navigation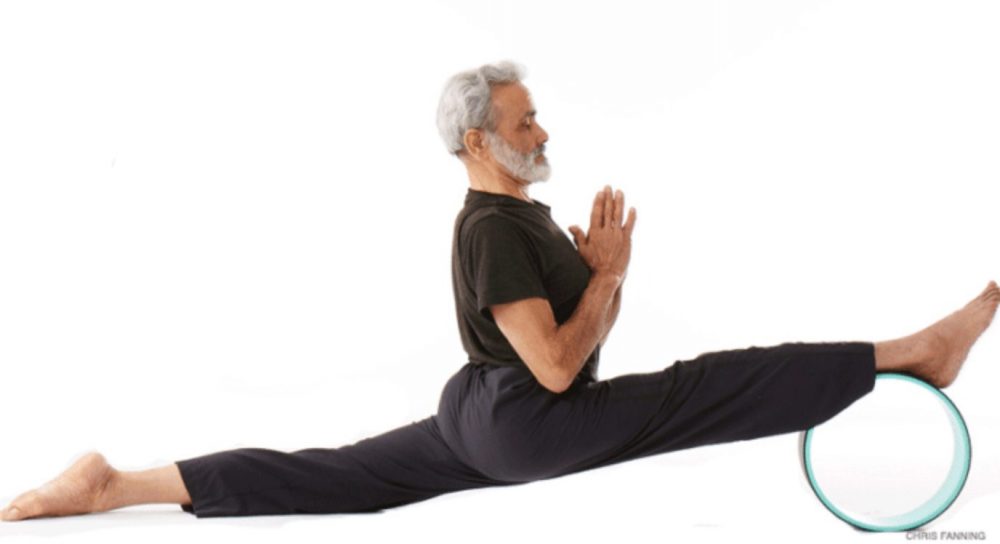 The Dharma Yoga wheel is a fun new yoga prop designed to help stretch and release tension and muscular tightness in the back, chest, shoulders, abdomen and hip flexors. Founded by Dov Vargas, son of Sri Dharma Mittra, and co-founder Raquel Vamos, the wheel works by being a tremendously supportive and stable tool to relax into.
The Dharma Yoga Wheel is very simple to use, and is very effective for maintaining spine health. Its fun too – there's lots of ways to deepen your stretch by using the Dharma Yoga Wheel with the poses you may already be familiar with.
*Dharma Wheel included in the cost of workshop 
EvenFlow Yoga
25 Broad Street, 2nd Floor
(Entrance on Mechanic Street)
Red Bank, NJ 07701

(p): 908.461.2666
(e): info@evenflowyoga.com
Achieve balance and weave yoga into your daily life.
"What I love about EvenFlow Yoga is that they truly link up body, mind and spirit. I love the dharma talks before we start our practice. It is not just a trendy workout here- it is the real deal. All the teachers are caring and attentive. I've referred many friends and clients to EvenFlow Yoga."
"What you'll get from a class at EvenFlow: a challenge, but you will leave completely uplifted, a little something to ponder spiritually, a nice dose of useful anatomy, guidance from supremely talented instructors and most times a little giggle. I am a beginner and I have never felt like a beginner."
"Great space and great atmosphere. The energy and love was awesome and the community was great. Christian is a great teacher and delivers a true authentic message with a great command, attitude and inter weaves some much needed humor into the flow so we can find it in ourselves."
"Every time I take a yoga class at Even Flow I have such a positive attitude for the whole day. All the teachers are very helpful and have so much passion. Highly recommend! Best yoga around!"
"My yoga studio of choice away from home. I love all the instructors and the space in Red Bank is special. I highly recommend the studio!"